The intelligent 

way to get paid when your business competes in a 

global market
Give your customers the flexibility to use their preferred payment option and reduce your transaction fees.
More

deposits.

More payment options.

Less

fees.
Give your business multiple PSP access through a single integration with over 250 integrated payment gateways that will always prioritise the best payment option by transaction fees and geo-location.
Why your business grows with our platform
The global marketplace
Trade around the world with a single integration
Impact PSP Gateway seamlessly integrates with your favourite platforms, third-party applications and tools thanks to our scalable API architecture or webhooks. It is incorporated with more than 250 payment providers which makes it perfectly suited to businesses that target multiple territories.
The best payment options
Reduce transaction fees with smart payment provider selection
With over 250 payment gateways available your customers will have the best payment option wherever they are based. Impact PSP Gateway will always prioritise the most cost-efficient payment option available by territory or specific user when multiple payment options are available. Your business will pay less in transaction fees while your customer is always presented with the most efficient payment option.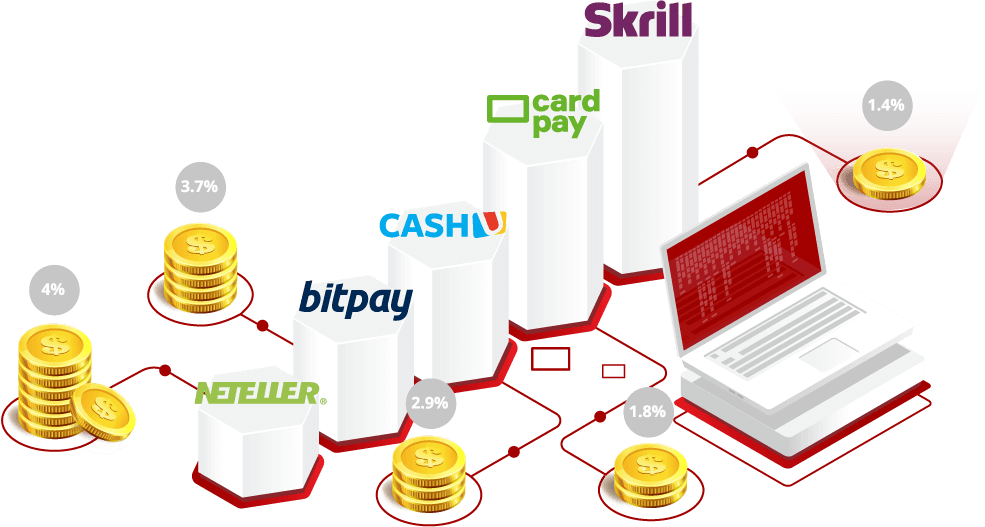 Secure by design
Let us handle the security and ensure high availability of your payment platform
The digital age has brought countless benefits but also the need for security that can cope with online threats. With our payment platform, you will not need to incur additional security expenses because you are using highly secure technology that is monitored by our engineers 24/7 to protect you from the threats other platforms are vulnerable from.
Always online with zero downtime
In our highly connected online world constant availability is key
Our robust content delivery network (CDN) incorporates the latest technologies and techniques currently available to provide your company with a highly available and efficient ecosystem to support your business. Horizontal scaling of our failsafe payment platform ensures you will always be online regardless of your size, traffic volume or data needs.
Real-time reporting
More efficient management to increase payment flow
The sophisticated reporting system gives your business a real-time overview of payment flows and immediately highlights payment issues or delays. Generate custom reports on currency, payments and gateway. The platform offers businesses the option of unlimited users and the control to set permissions to customise reporting access to selected users and manage access to sensitive information.
Out-of-the-box integration with your favourite products
Scalable API architecture makes integration hassle-free